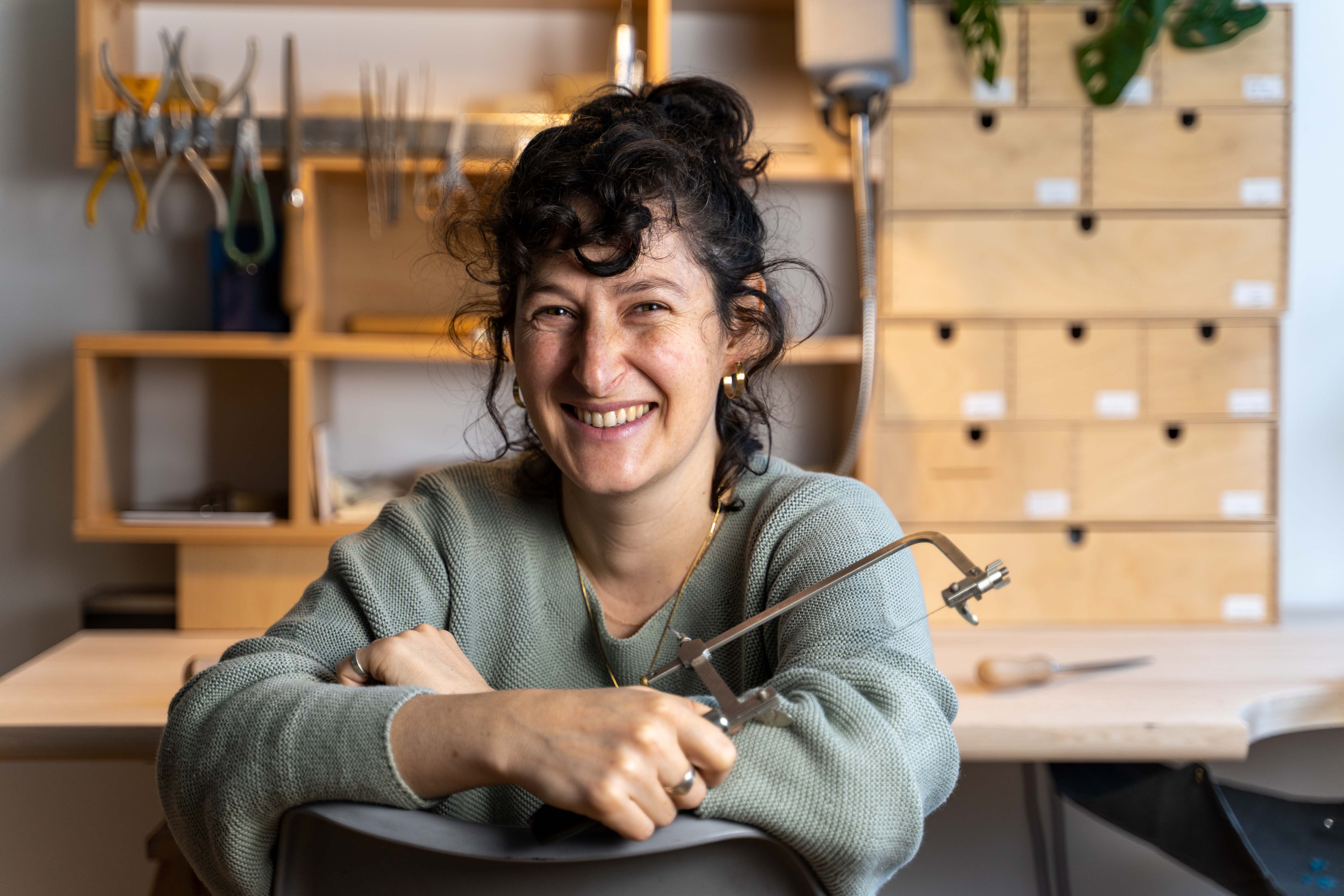 About Me
Hello hello,
I'm Megan, the proud owner of MCJ - Megan Collins Jewellery.
It may sound hard to believe, but my journey into jewellery making was inevitable...

I hail from the charming but oh-so-tiny village called Hogsback in South Africa, a place even most South Africans can't pinpoint on a map (haha!). Growing up, you'd often find me crafting or peddling my creations at the local market.

So it made sense that I would end up following a creative career. But the journey was challenging, coming from such a remote area with little access to opportunities.
During my university days in Port Elizabeth, South Africa, we were tasked with an ice-breaker challenge: "Design a piece of jewellery based on a new friend's interests." That day, a spark ignited within me!

But my journey to crafting 'real' silver jewellery took some time. A decade later, I found myself in London, working as a caregiver, and with a little spare time, I decided to dive into a jewellery design and manufacturing course. That's when the magic happened!

Since 2015, I've been proudly running my jewellery business and hope to bring a little happiness into your life with the pieces I create.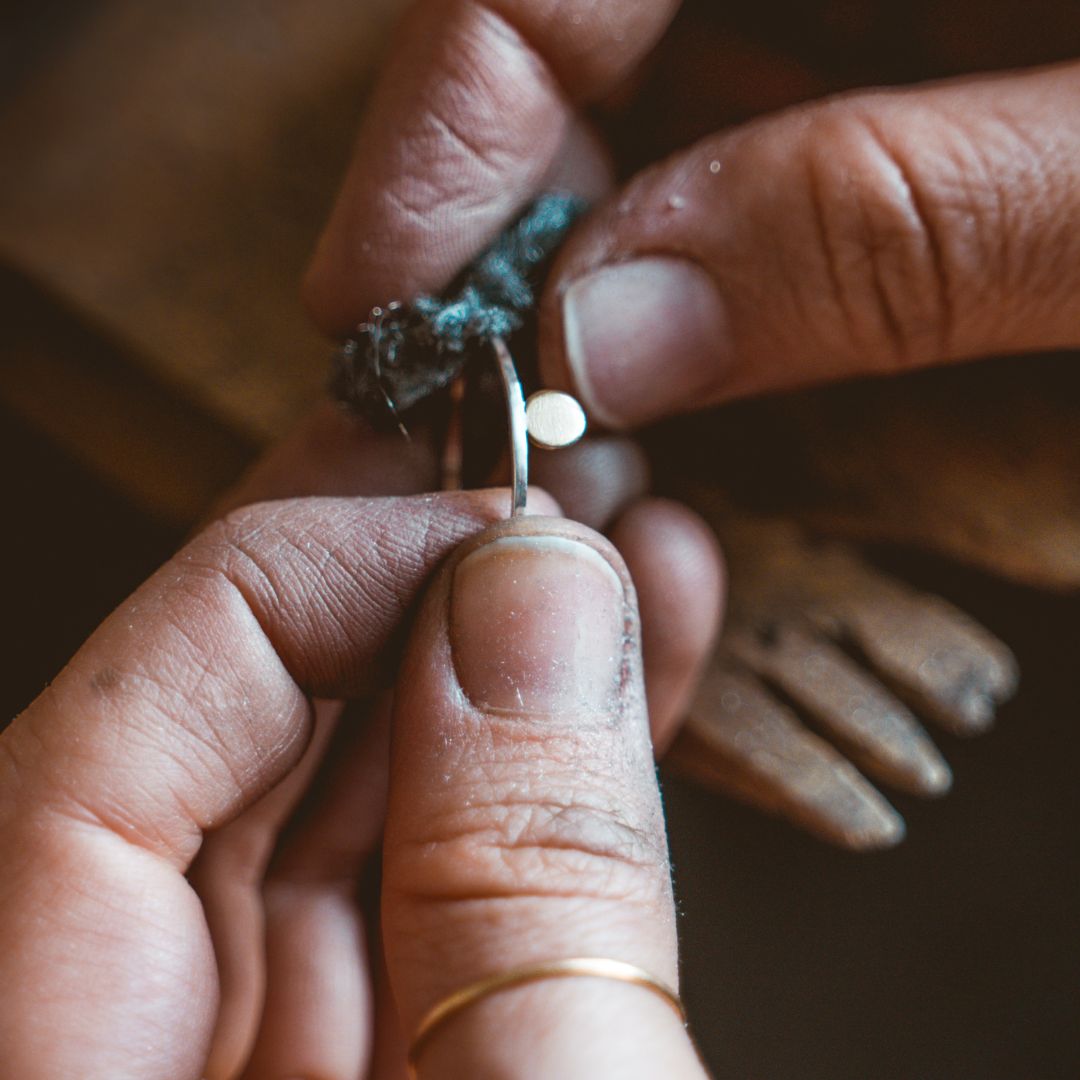 About Megan Collins Jewellery
I'm all about the beauty of simplicity.
My designs draw inspiration from the clean lines and timeless elegance of Scandinavian minimalism.
Growing up so close to nature meant I've always had a deep appreciation for life's smaller, quieter moments. I'm not one for over-the-top extravagance, especially when it comes to jewellery.
That's why I started this brand – to create designs that I personally want to wear, pieces that literally fit with any outfit and become staples in my wardrobe. My jewellery is designed to complement your individuality and remind you that the little things in life are often the most meaningful.
Welcome to the world of Megan Collins Jewellery, where I believe that elegance meets the joy of appreciating life's small treasures.
VALUES

RESPECT AND KINDNESS

Respect and kindness are the foundations of my brand, fostering a sense of self-worth and mutual respect within our community.

By prioritising self-care, my jewellery empowers you to embrace your inner beauty and show up as the confident Goddess that you are.

Together, we create an energised community, driven by love, patience, and empathy, ready to care for the world and everyone in it.

SUSTAINABILITY

My brand is deeply rooted in ethical practices.

My purpose is to provide an alternative to the fast fashion industry through a collection of ethical jewellery, cultivating a mindset of care and compassion towards one another, the environment, and ourselves.

Each piece is crafted with love, meticulous attention to detail, and 100% recycled materials, while our packaging is thoughtfully designed to be plastic-free, minimising harm to our precious planet.

Enjoy a treat for yourself that also honours and respects the beautiful home we share.
SUSTAINABILITY

HOW WE CONSIDER OUR IMPACT

We take great care to ensure that all aspects of making your jewellery take the environment and all those within it into careful consideration so that you can wear your MC Jewellery with pride and confidence knowing that we have taken care of all the details and every part of the process, from sourcing, manufacturing and even our packaging reflect our values - Honour and respect for all!

TRACEABILITY IS EVERYTHING

Sustainability is based on understanding the full process and ensuring that everything is being done above board.

To achieve this, we started with prioritising suppliers who are certified by the Responsible Jewellery Council. The RJC provides the most comprehensive international framework for compliance and focuses on best practices around health and safety, human rights, fair labour, governance, and environmental protection. While these guidelines are core to our brand, they cannot always affirm full traceability from mine to market, but we do our best. 

WHY RECYCLED IS BETTER

At MCJ, we use 100% Recycled Sterling Silver. But you needn't worry about this affecting the overall quality of the jewellery, as it has the exact same look and feel of virgin silver! 

What this means for the environment is that these recycled materials have much less of an impact, because they are not using any more resources to mine them and they are simply reusing what is already there. The metal is purified and then turned into little granules that will then get used for either casting or they are melted down and formed into either sheet or wire to create jewellery from.

 

PACKAGING AND FULFILMENT

Here at MCJ we only uses items which can be easily recycled or home composted. We work with UK based suppliers to reduce shipping emissions and we aim to keep our wrapping to a minimum, providing luxury and care without producing too many throw away items.

All of our packaging is made from recycled materials that are FSC approved.

FSC® stands for Forest Stewardship Council ® and is an international non-profit quality mark for wood and paper.

The FSC quality mark guarantees that the material used comes from FSC forestry, where no more trees are felled than the forest can reproduce. This also means that the flora and fauna in these forests are protected, the loggers are specially trained for the work, have good safety equipment and receive a fair wage.

 

JEWELLERY LONGEVITY

We are a slow fashion brand. Our jewellery in handmade and designed to last.

We provide green eco tips to encourage and educate you on how to keep your jewellery looking its best for years to come.